Strategic
setting
The largest council area outside of Belfast, our borough is strategically located in Northern Ireland to take advantage of economic opportunity. A competitive location close to mainland Europe, Northern Ireland is an integral part of the United Kingdom, offering a first-rate road network with three airports and four ports, bringing most of Europe within 24-48 hours.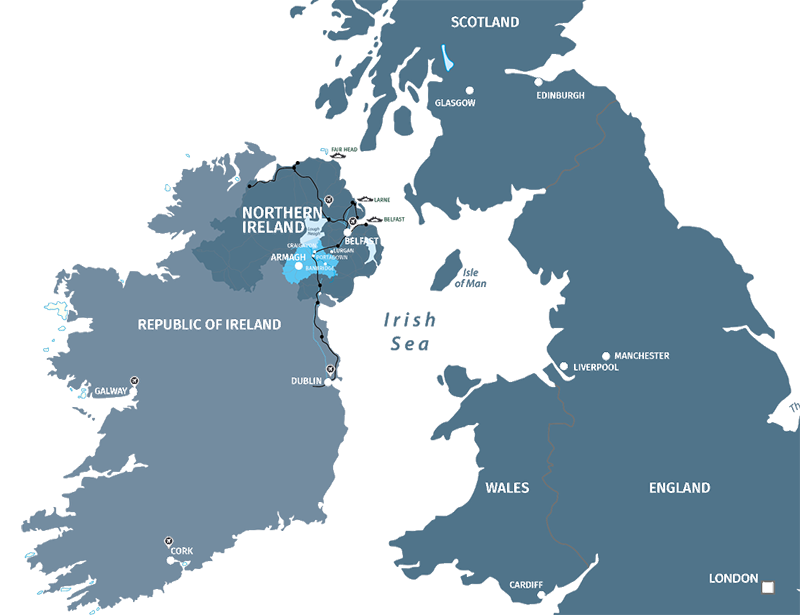 Exceptional
infrastructure
Our borough provides outstanding connectivity to the main economic centres in Northern Ireland and the Republic of Ireland with direct access to Northern Ireland's two main airports, seaports and the North/South and East/West rail and road networks.
The borough offers a multimodal transportation and logistics hub, enabling business to access international markets with ease. This global springboard has already led to the borough becoming home to international businesses from Brazil, USA, India, Thailand and the European Union amongst others.
The region also boasts an advanced telecommunications infrastructure and is a strategic hub for project Kelvin, a high capacity, secure and reliable direct telecoms cable to North America.
Land zoned
for development
With an ample supply of land, the region has nearly 600 hectares zoned for industrial use, with over 300 hectares already developed. Equipped with nine industrial areas, 10 enterprise centres, five town centres and two retail hubs, the borough is a prime location for both inward investment and indigenous business growth.
8,275 VAT and/or PAYE registered businesses (2017). This acounts for 12% of all the businesses in Northern Ireland
8,275
Our region boasts a GVA of £3.566bn, the highest output of any NI region after Belfast, equating to 10% of NI's total GVA.
£3.566bn
The borough has a population of
approximately 211,900 and is the largest
in Northern Ireland after Belfast
211,900
62% of the population is aged 16-64. By 2026 this number is projected to increase by 8.8%
62%
Innovative
and progressive
With a solid skills base, a robust research and development focus, skills and apprenticeships provision as well as cutting edge visionaries in the private sector and close linkages to two distinguished universities, our borough is a centre for creativity, excellence and innovation.
The borough has made a name for itself with its renowned international scientific research programmes at Armagh Observatory and its world-class research in specialised medicine at Craigavon Area Hospital's state-of-the-art facilities.
We are a hub for the life sciences and advanced manufacturing sectors and are the food producing Heartland of Northern Ireland supporting many internationally recognised brands including Almac, Moy Park, Linwoods, Irwin's, Ulster Carpets, Thompson Aero seating and Fane Valley.
THE RIGHT
PLACE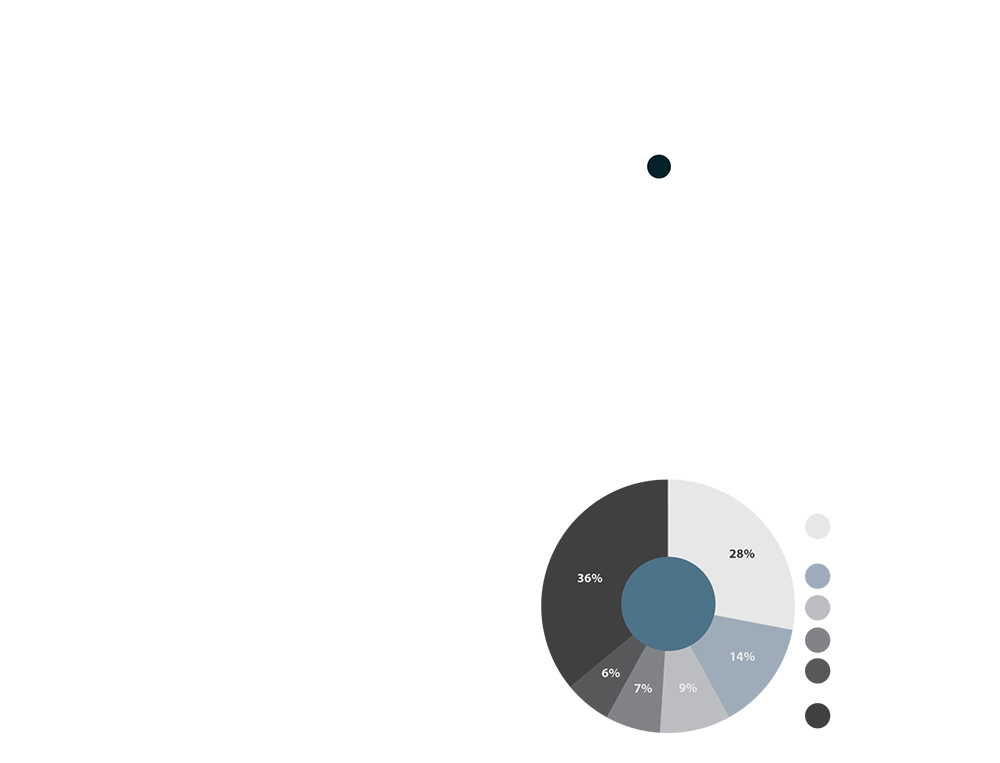 PEOPLE AND
PERFORMANCE KEY GROWTH
SECTORS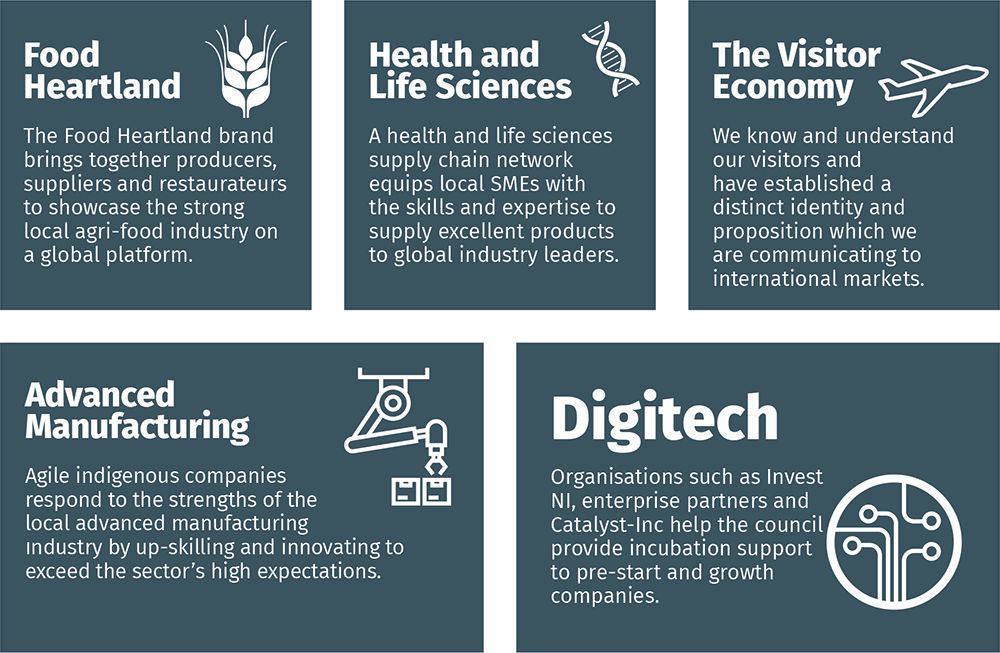 THE RIGHT
CONNECTIONS